3 useful checklist functionality updates
First introduced last year the checklists feature in Safefood 360° has become an essential building block in your food safety program. Checklists serve as the foundation of crucially important modules like Internal Auditing, Supplier Control and more. We have recently released 3 useful updates to this feature which we expect will make checklists even more effective than before.
1. Linked documents
When building your checklist you can now link files, documents, images etc straight from your Documents library to each individual checklist check. This is hugely useful if, for example, you have a supplier self-assessment questionnaire (i.e. vendor survey) which requires the supplier to review/print/sign a policy document such as a 'Vendor Terms and Conditions Agreement'. By embedding the controlled document into the check the supplier will be able to open it up and print it out from the record. Because the documents are coming straight from your Documents module they are fully versioned and controlled. So if the document ever changes you only need to change it in one place and all checklists will automatically get the latest version.
Other examples of this super feature include embedding a specific procedure into an internal audit check, or embedding a picture to a glass and hard plastic audit. Plus many more uses.
2. HTML Formatting
HTM… what?! HTML stands for Hyper Text Mark-up Language and simply put it allows you to format your checklist exactly as you want it using colours, bold, italics, bullet lists, paragraphs, font sizes etc. The checklists feature now fully supports basic HTML (when used in Supplier Control & Internal Auditing) so as you are building your checklist you can format each check to make it more readable and useful to the user. You can even use it to embed external hyperlinks such as to supporting regulatory information sources or document download pages. For example, in a Supplier Control self-assessment questionnaire (vendor survey) you might require the completion of an FDA Form 483 which you can link directly to. The supplier can therefore quickly and easily access the latest version from the FDA website.
Don't worry though, you do not need to learn computer programming to start using this straight away. Most browsers come with HTML editor type plugins which allow you to copy and paste the resulting HTML text straight into the checklist. We will be offering an inbuilt tool in the near future to make it even easier for you.
3. Default Answers
When adding a checklist to a program such as Internal Auditing and Supplier Control you can now specify what default answer should be shown in the 'Conforms' column when the record is created. Previously this was set to 'Yes' which although is a time saver it is not appropriate for certain situations. So you can now choose what answer will come out as default from Yes, No, Not applicable and [Blank].
4. Coming very soon – Checklist preview
We have a much anticipated update in the works which will allow you to quickly and easily preview a checklist before you add it to your program. This will be particularly useful for System Checklists where you may not be quite sure what content is in each one and just want to quickly preview them beforehand. Stay tuned as this update will be released within the next week or two..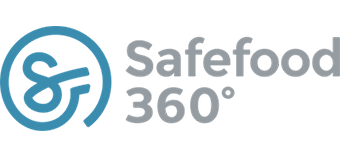 About Safefood 360°
Safefood 360° provides food safety management software and expert advice to leading food businesses around the world. The company mission is to help customers achieve their business objectives through a platform that brings all aspects of food safety, quality and compliance management together.
https://safefood360.com/wp-content/uploads/2016/03/Auditing.png
720
1280
/wp-content/uploads/2015/04/sf360-logo.png
2014-04-28 13:43:17
2016-03-18 10:09:12
3 useful checklist functionality updates