Contacts module now integrated with Google Maps
The contacts module has just become a little brighter with the introduction of Google Maps to the Customer, Supplier and Organization forms. When entering a contact you will now have a google map at the top right hand side which is linked to the contacts Physical Address. The address you enter here will be shown on the map allowing you to see exactly where your contact is located. You can move the marker around to see the address update in real-time. This can be particularly useful if, for example, you are entering a new supplier to be risk assessed and you would like a quick glimpse at the condition of their external buildings. You can very easily do this both from the aerial 'satellite view' and also by dropping the little yellow man on the side street to enable 'street view'. In the case of a key customer you can use the same feature to assess entry points for deliveries or to simply get driving directions.

As each contact is entered the exact address is 'geocoded' to latitude and longitude coordinates and saved to the database. By clicking the globe icon just above the contacts grid you can see all of your customers, suppliers or organisations plotted on the same map. When opening the suppliers map your non-approved suppliers are indicated with red markers and your approved suppliers are indicated with blue markers. Again this can be useful if you wish to complete a number of supplier audits or customer visits and want to determine the best route to save time and expense. Or in the event of a food safety issue or third party product recall you may wish to see if any of your suppliers are geographical impacted by this event. Finally, by clicking on the marker itself you can see the full name and address of the contact and clicking on the contact name will bring you straight to that record in a new tab.

We have already completed the geocoding of several hundred thousand contacts in the United States so our customers within the USA will have the majority of their contacts latitude and longitude points already saved, and therefore require no further action to make this work. For our international customers you can contact us to discuss the volume of geocoding to be completed and at any point simply opening and saving a contact record will geocode it on the map no matter where in the world it may be. We hope you enjoy using this exciting new feature and as always we look forward to hearing your feedback for improvement.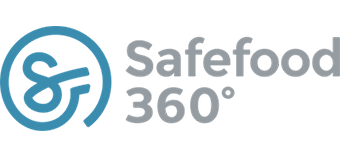 About Safefood 360°
Safefood 360° provides food safety management software and expert advice to leading food businesses around the world. The company mission is to help customers achieve their business objectives through a platform that brings all aspects of food safety, quality and compliance management together.
https://safefood360.com/wp-content/uploads/2016/03/Contacts.png
720
1280
/wp-content/uploads/2015/04/sf360-logo.png
2014-04-28 12:44:54
2016-03-18 10:08:56
Contacts module now integrated with Google Maps