Start tracking your most common root cause types
Would you like to have more insight into what are the most common causes for your corrective actions and nonconformances? If you are following the industry standards you need to conduct a root cause analysis every time you take corrective action. But understanding the RCAs on a higher level is difficult without quantifiable data. Asking yourself "is there a pattern between my CAPAs and RCAs" requires having data.
We have now added a new field into the root cause analysis section of the CAPA workflow. This field allows you to capture a root cause type or Cause as we call them.
Recording the root cause type is really powerful. It allows you to see reports on what are the most common root causes leading to problems and even identify if specific causes are behind specific nonconformance types.
Taking the additional 5 seconds it takes to note down the root cause type is time well spent. This will set your root cause analysis and CAPA management to a completely new trajectory. You are not just talking about things but you are measuring them as well. And like we all know, when you measure something you will understand it better, you will join the dots faster and be able to address the deeper issues.
Example: How to start tracking the root cause types
Step 1: Create a list of root cause types
First you need to go to your "Categories" module and start creating a list of common root causes. Examples of such categories could be human error, poor communication, lack of training, etc. Remember that you can extend your list any time in the future. You should ultimately aim to have a relatively short list because root causes tend to fall into a finite list of categories. If your list is very long it would be an indication that you might not have actually conducted your root cause analysis far enough but instead have stopped in your analysis before you found the final underlying cause.
Step 2: Start logging the root cause types
The next step is easy – you simply need to start adding the root cause types to your corrective actions. You can make yourself a cup of coffee and go through all your existing corrective actions and assign each record a root cause type. This will allow you to start seeing reports about your root causes right away. Or alternately you can just start recording the root cause types going forward. This feature is of course optional so you don't need to use it at all, but we highly recommend it. If you want to learn more about conducting root cause analysis in general, you should check out this recent webinar about different techniques for teasing out the root cause type.
Step 3: Enjoy powerful reports
The reason why we go through this exercise is that later we'll be able to see powerful reports about the most common root cause types that are behind your corrective actions and nonconformances. An example of this would be "Your top 10 root cause types". Combined together with even more powerful reports you'll be able to see which root causes lead to which nonconformances. An example of a more advanced report would be something like "Top 10 root causes behind product quality issues".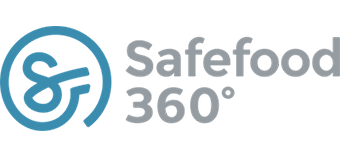 About Safefood 360°
Safefood 360° provides food safety management software and expert advice to leading food businesses around the world. The company mission is to help customers achieve their business objectives through a platform that brings all aspects of food safety, quality and compliance management together.
https://safefood360.com/wp-content/uploads/2016/03/Categories.png
720
1280
/wp-content/uploads/2015/04/sf360-logo.png
2015-01-26 13:43:06
2016-03-18 10:15:07
Start tracking your most common root cause types